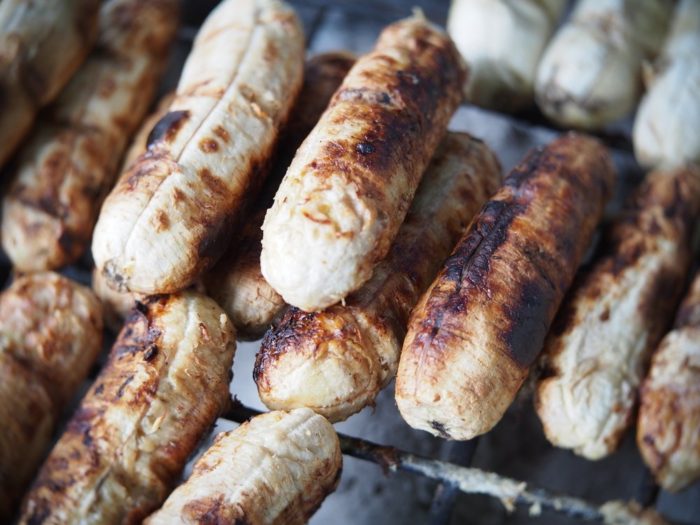 Baked Bananas
While a high sugar fruit, bananas have vitamins, minerals and fiber. So a banana dessert is preferable to one made with refined ingredients and/or sugar. Yields 4-6 servings.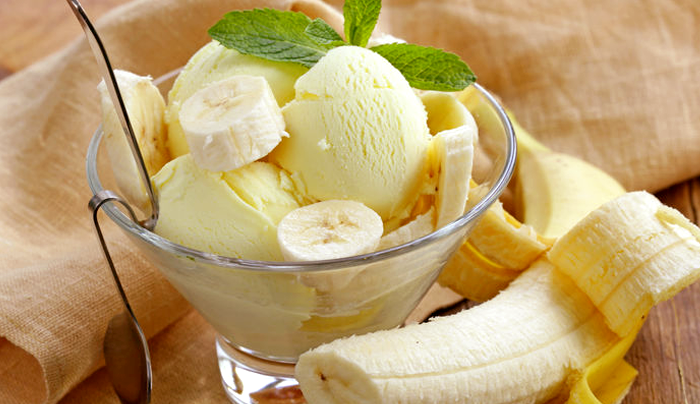 Banana "Ice Cream" Variations
People love ice cream, and this tastes close enough to the real thing to fool everyone, including kids. Use recipes below or make up your own using your favorite add-ins. Each recipe makes approximately 2 servings. I use my Nutribullet for this, but you can use a food processor or a high speed blender such as Vitamix, Blendtec or Ninja.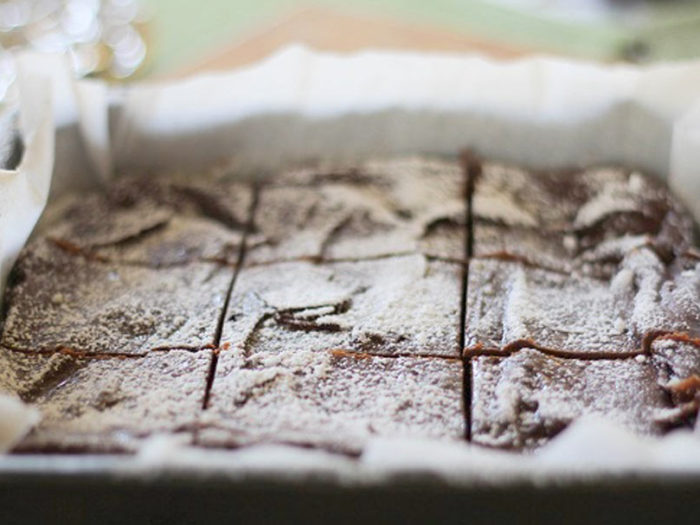 Better Than "Real" Brownies
Yes, sometimes even I need a brownie. These are so great and they are made with garbanzo beans! This means that you are getting protein in our brownie - what could be better? Makes 8-10 Brownies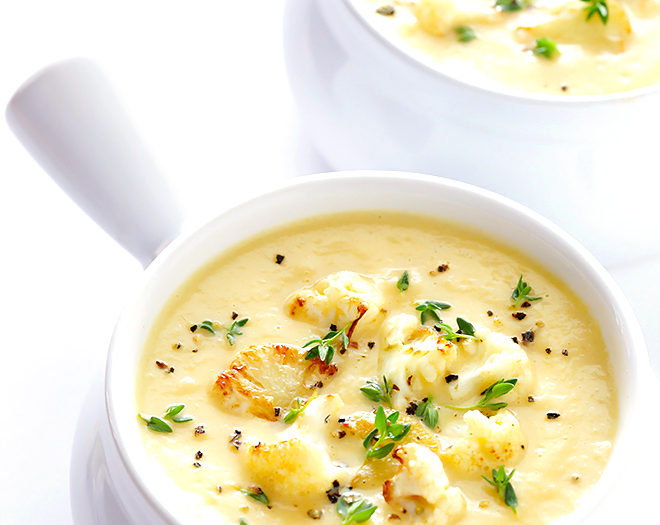 Cauliflower Soup
Author: Dr. Mark Hyman Recipe type: Appetiser and Entree Prep time: 30 mins Cook time: 30 mins Total time: 1 hour Serves: 6 The fresh herbs add a nice flavor and color to this smooth and creamy soup.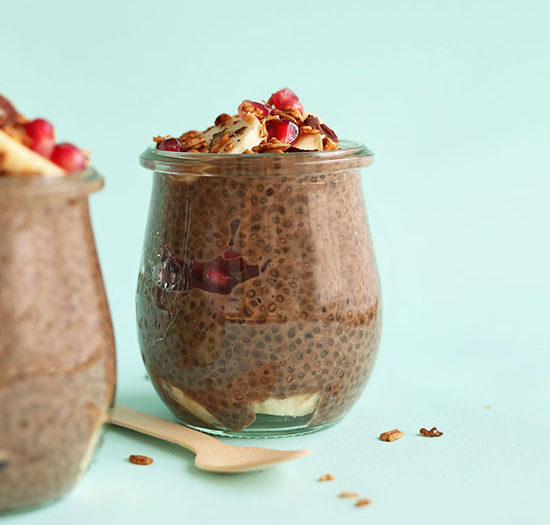 Chia Pudding Variations
Different variations of chia pudding.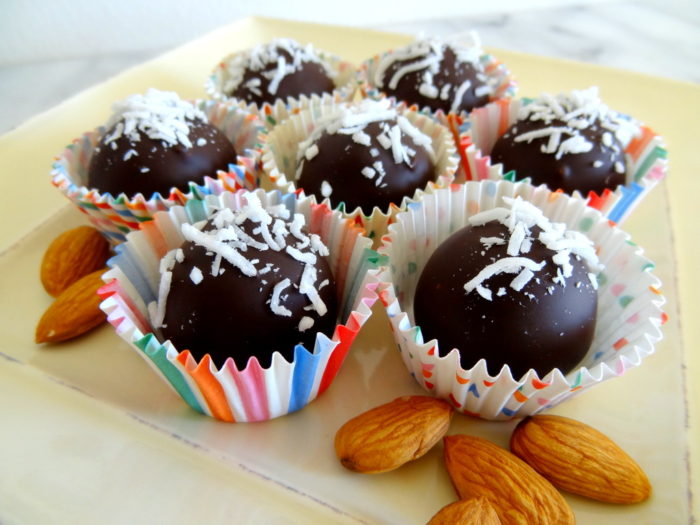 Coconut Almond Truffles
Make a bunch of these for when you have that sweet tooth; if you are going to have a sweet, it might as well be healthy! Makes approximately 16 truffles
Curried Millet
Millet has risen in popularity along with the gluten free craze. Millet is a seed grain and has a lower glycemic index than that of rice. It's neutral in taste and has a nice texture. Curry contains the spice turmeric which has been widely studied for its anti-inflammatory characteristics. Yields 4 servings.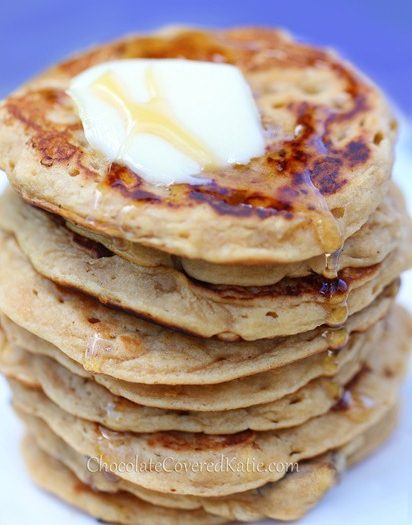 Eggs Baked in Muffin Pan
This is a staple in my house - I make 12 of these and freeze them. Instant breakfast is now available without having to cook! This breakfast has protein, healthy fat and vegetables!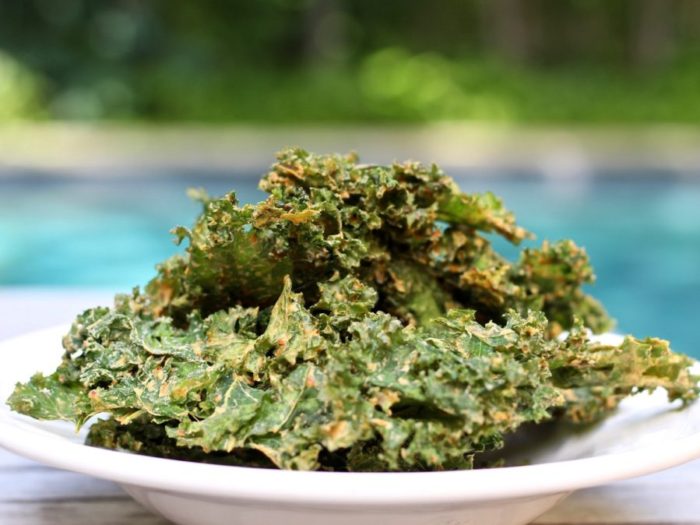 Kale Chips
Kale is definitely HOT right now. It is full of nutrients and some call it the "king of vegetables:. Here is a great recipe that everyone in your family will love! Use it as a healthy snack or a chip replacement. Yields 4 servings.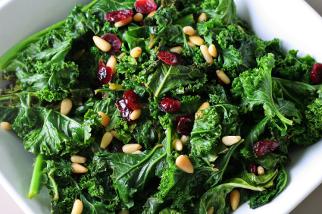 Kale Salad
If you have ever tried to eat raw kale, even raw baby kale, you know that the texture leaves a lot to be desired. I have heard it called "cardboard" and "inedible". The trick to eating raw kale is to massage it for approximately 3-5 minutes after the dressing has been applied to it. This breaks up the tough fibers and gives kale a softer consistency. Here is a video where you can see Dr. Hyman himself demonstrate this process: https://vimeo.com/59538591. Yields 4 servings.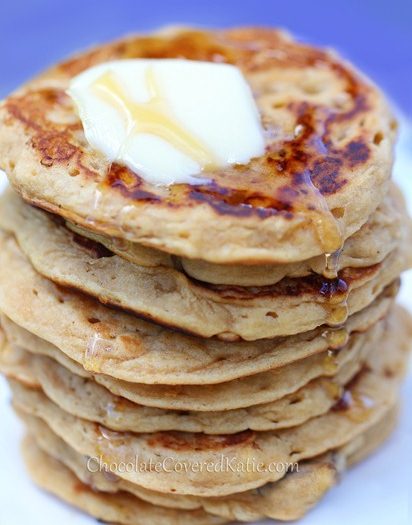 Oatmeal Pancakes
These pancakes are a favorite in our house. Because they don't contain any flour, they are very thin, so flipping them can be a little tricky at first. Yields enough for 2 or 3 people.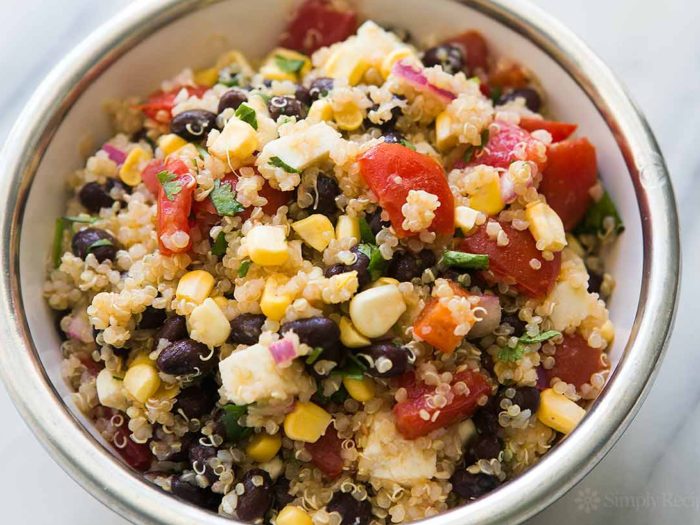 Quinoa Salad
Quinoa is the current "darling" of grains, especially because it does not contain gluten. In actuality, quinoa is a seed, also known as a seed grain; and therefore it contains more protein than other non-seed grains. Yields 6 servings.
Salad Dressing
Salad dressings have several things in common - one basic ingredient is an oil, such as Extra Virgin Olive Oil (EVOO), sesame tahini or walnut oil. Then you can add a high quality vinaigrette or lemon juice. The ratios are usually 3:1 oil to vinegar. The method is the same for each recipe – whisk all ingredients together and add in oil at the end. I make extra dressing and store it in a glass drink bottle or a mason jar. This is a great, creamy, healthy Caesar dressing replacement.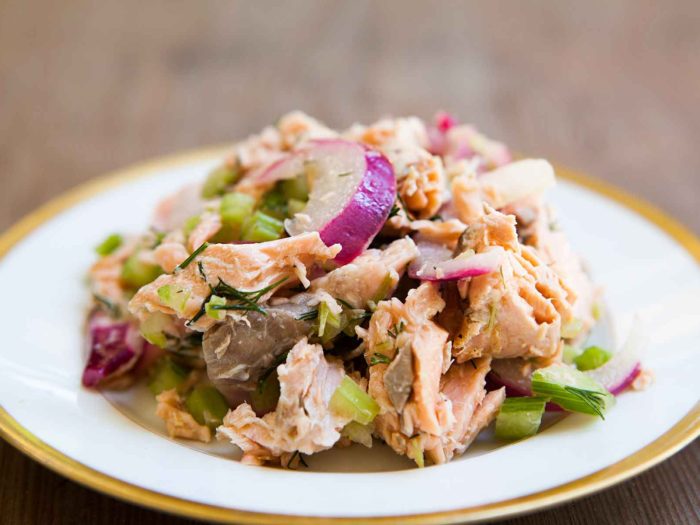 Salmon Salad
This is a stand-by in my house. I always have high quality canned wild salmon available and this recipe takes 5 minutes to make! Yields 1-2 servings. If you want to save time, substitute BRAGGS salad dressing or any other dressing you like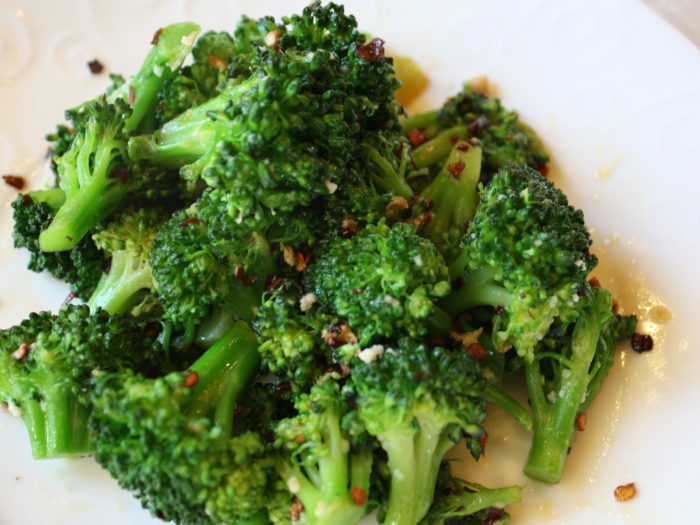 Sautéed Broccoli
Yields 4 servings.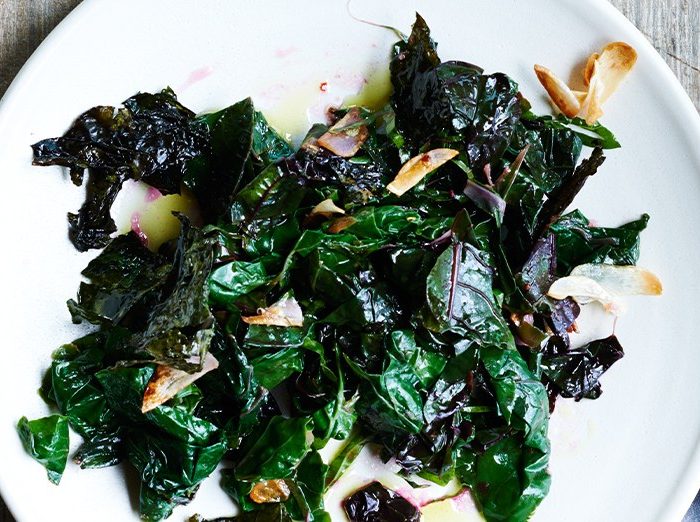 Sauteed Swiss Chard
Yiled: 4 servings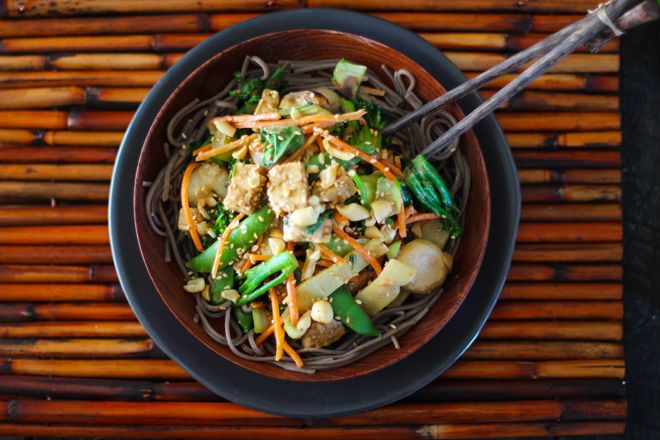 Soba Noodles in Spicy Peanut Sauce with Tempeh (or any protein)
Tempeh is a form of fermented soy which makes it easier to digest and better for you. I seldom eat soy unless it's fermented as tempeh or miso. I love this dish! Yields 4-5 servings.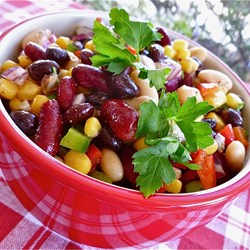 Three Bean No-Cook Salad
Beans are a great protein source and are under-consumed in my opinion. This easy salad can replace animal protein in any meal. Yields 3 cups.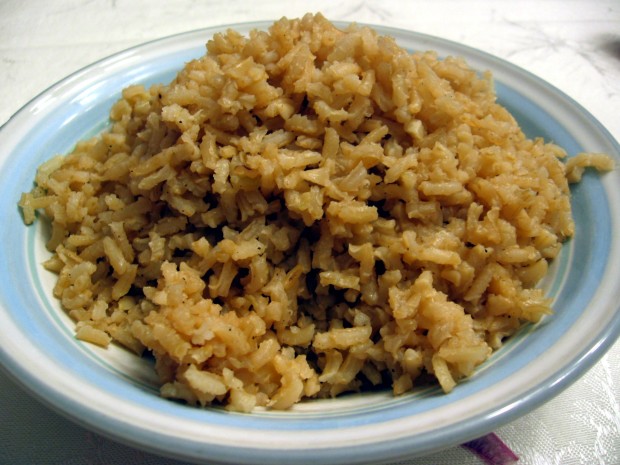 Versatile Rice Pilaf
Yes, brown rice takes a long time to cook. But it's worth it. Brown rice is the grain the way nature intended - with the outside of the grain untouched by extensive processing which leads to the starch-heavy and nutrition- poor white rice.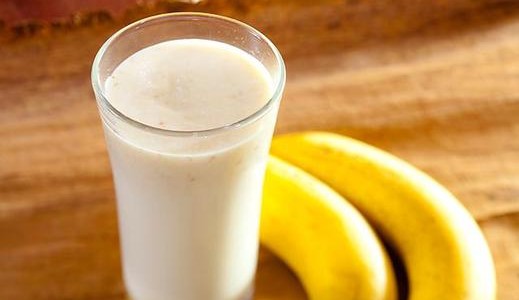 Whey Protein Smoothie
This smoothie can replace a meal or service as a great post-workout snack. Whey protein powder is one of the most absorbable sources of protein on the planet. As a high-quality protein, it contains all the amino acids necessary to keep the body in balance. Whey helps the body make more of the master antioxidant glutathione, which is critical for detoxification. It also aids in immune system protection. The benefits from this substance will keep energy at its peak, which is why it makes for a great breakfast or snack option. Not all whey protein is created equal. The best choices come from grass fed cows, are pesticide free and contain no artificial sweeteners or flavors.