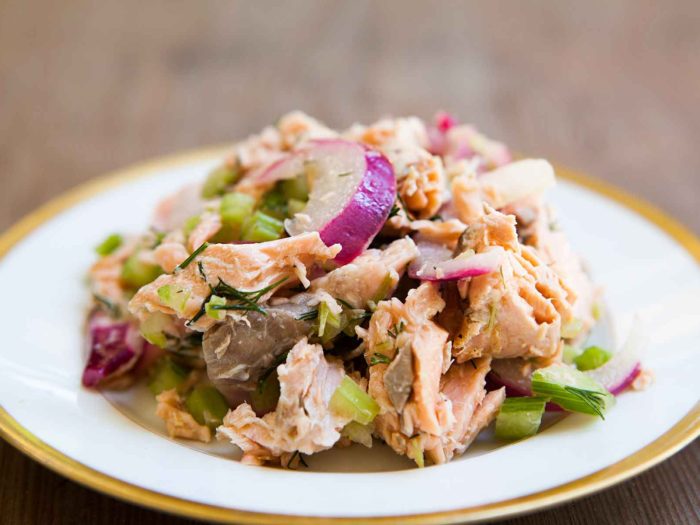 Salmon Salad
This is a stand-by in my house. I always have high quality canned wild salmon available and this recipe takes 5 minutes to make! Yields 1-2 servings. If you want to save time, substitute BRAGGS salad dressing or any other dressing you like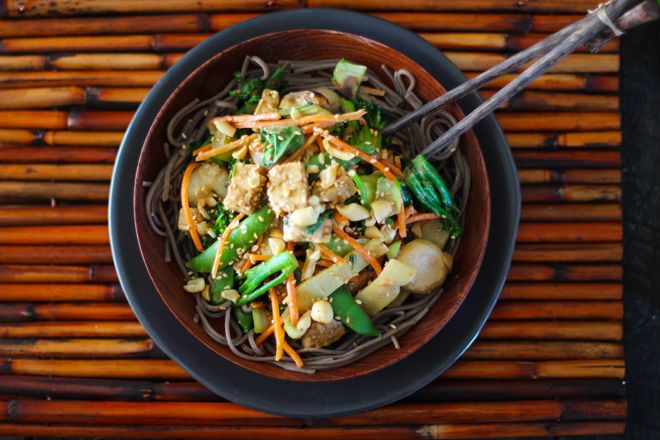 Soba Noodles in Spicy Peanut Sauce with Tempeh (or any protein)
Tempeh is a form of fermented soy which makes it easier to digest and better for you. I seldom eat soy unless it's fermented as tempeh or miso. I love this dish! Yields 4-5 servings.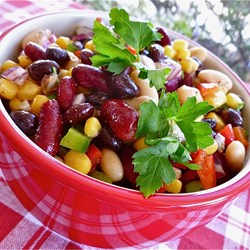 Three Bean No-Cook Salad
Beans are a great protein source and are under-consumed in my opinion. This easy salad can replace animal protein in any meal. Yields 3 cups.